I've reached D-1. Most people omit half of the answer to the question "how many bikes do I need?", only saying that you need N+1 bikes, where N is the number of bikes you currently have. But the full answer is that you need N+1 bikes until N = D-1 where D is the number of bikes that will cause a divorce, or some other similar upheaval of your life. Anyway. I'm there. We don't really have room for more bikes, and even though I buying a touring bike would be great, it's not a good idea. I don't need it.
I have a gorgeous 2008 Kona Unit 2-9. A rigid, single-speed mountain bike. I love it. I love the suppleness of the steel frame, and riding single-speed is good for the soul. Maybe. I figured that turning this bike into a tourer rather than the commuter I've got it set up to be at the moment would be a good way of not crossing into the dangerous N=D territory. It also won't prevent the bike from being a commuter anyway.
This transformation will take place over a few stages. The first two stages have already happened. On-fork storage, and new handlebars with a few more hand-position options and carrying capacity.
The 2-9 comes with a suspension corrected Project 2 fork. A lovely, simple fork with a straight 1-1/8″ steerer. Simple. Perfect, apart from not having any cage mounts. Local legend Peter Good – wielder of the oxy flame, conjurer of gorgeous brazed fillets – to the rescue. It wasn't expensive. It didn't take long. I got a pair of forks back that looked like this: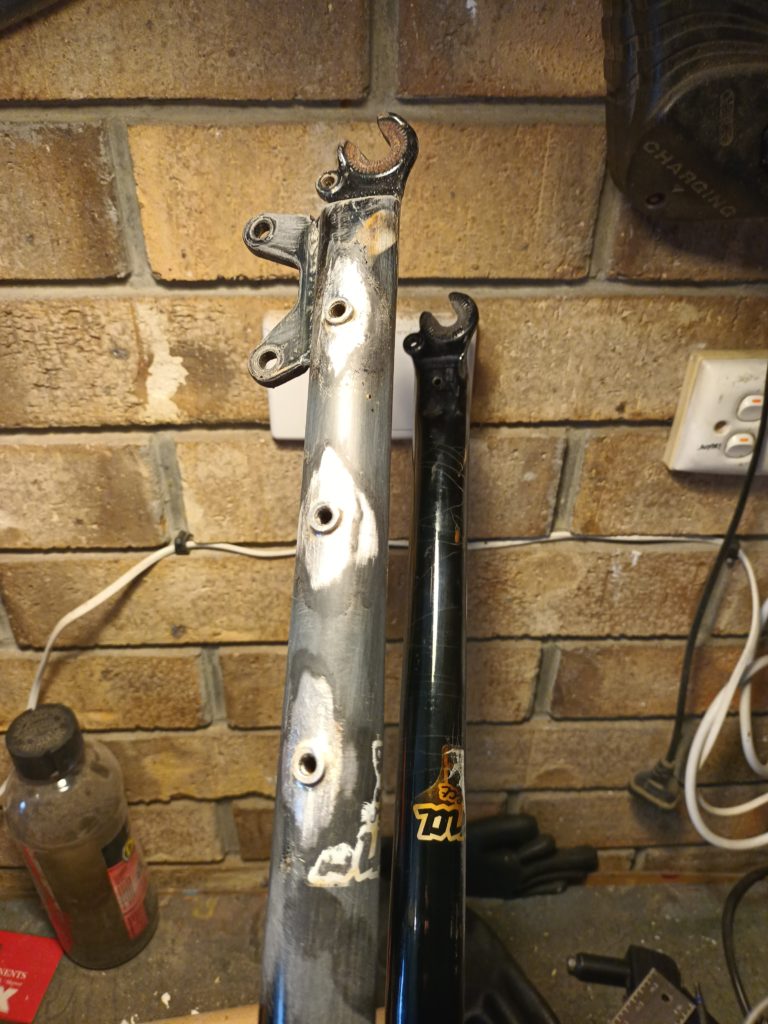 With some patience, sand paper, and rattle cans, I ended up with a pair of forks in gorgeous barbie pink.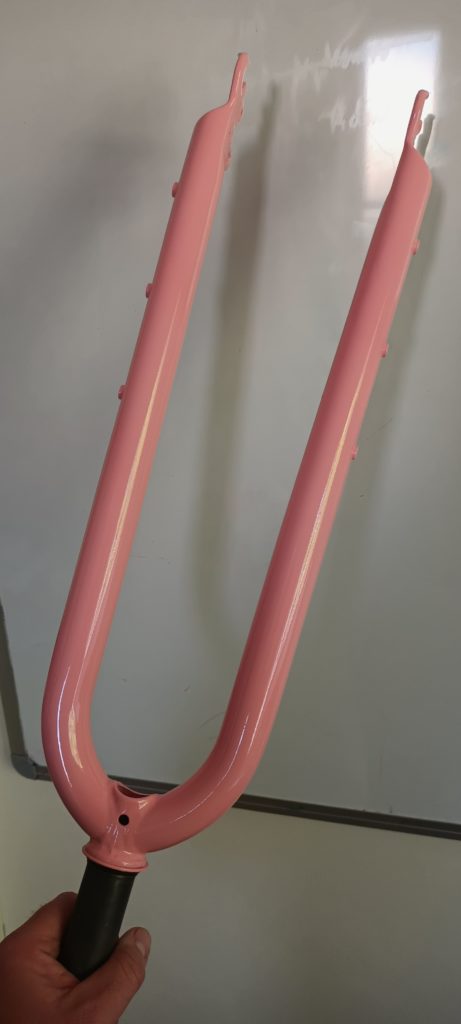 With racks mounted, it ended up looking like this: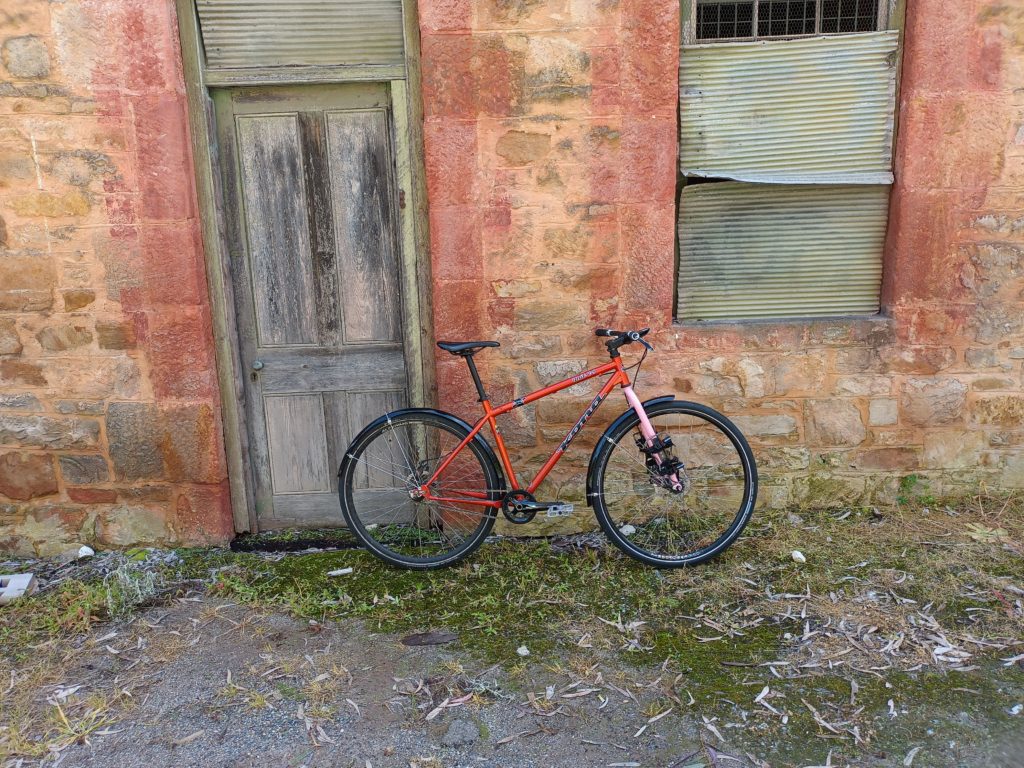 Perfect.
The next stage is new bars, and I settled on some Surly Moloko bars as being the right ones for me. Good sweep, and plenty of space. I did my first bar-tape job, and I'm pretty happy with how it all turned out.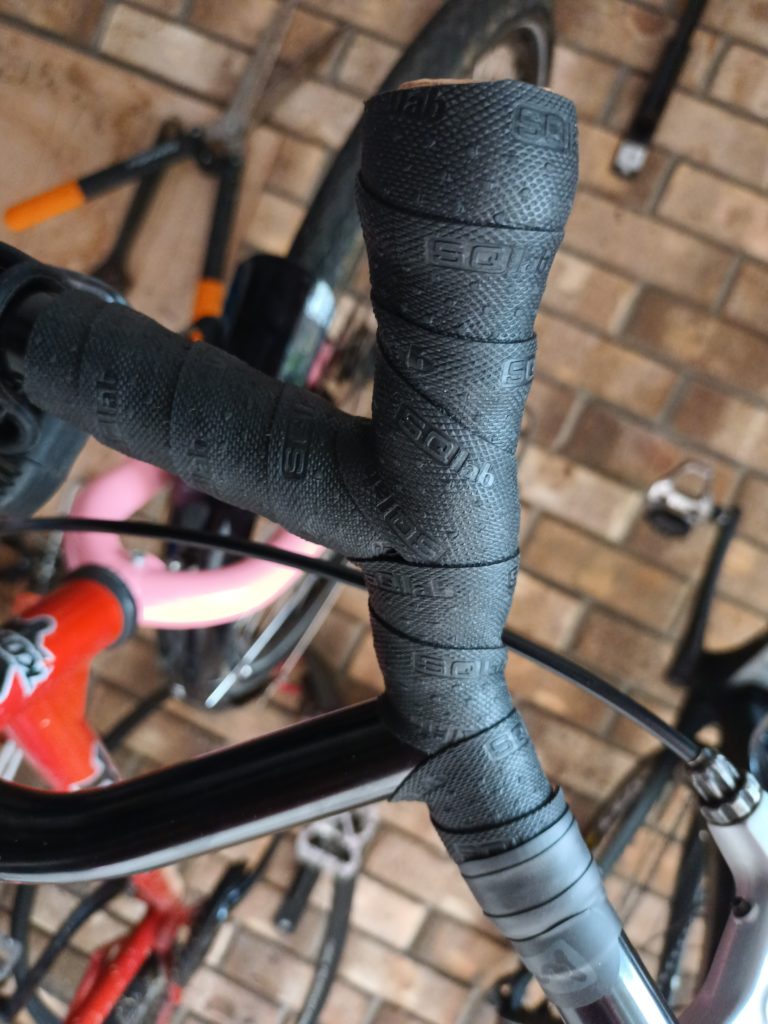 The next step is a frame bag, and some sort of seat-post bag. Then I'm ready to go touring!
Leave me a comment if you have opinions on what else I should add to make this even better!
You might also be interested in: