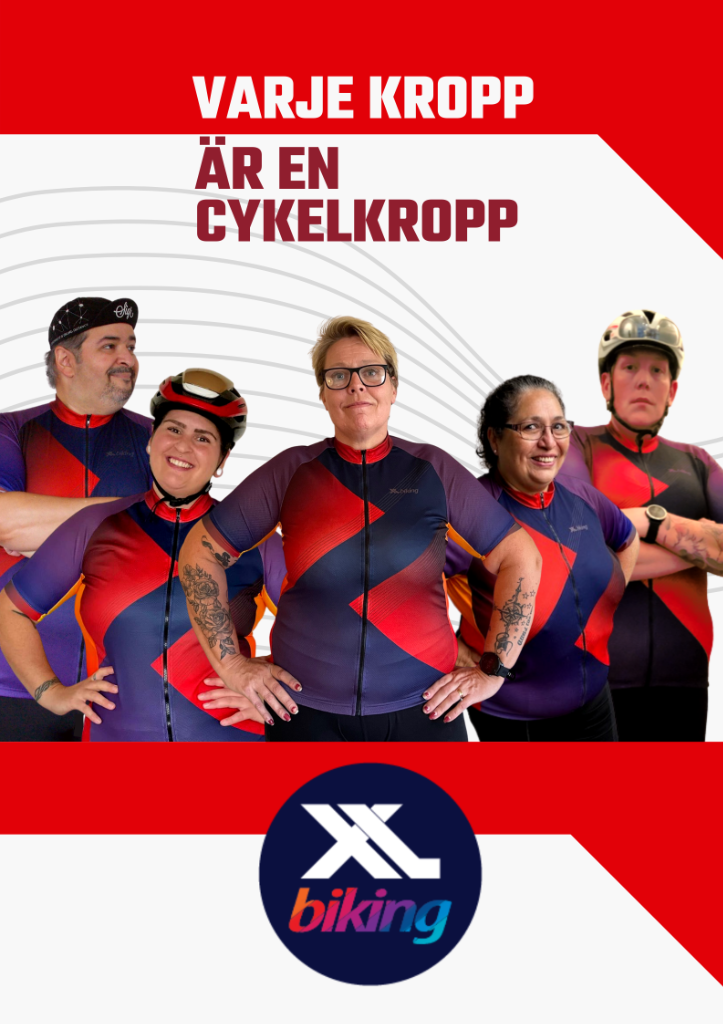 "Every body is a cycling body."
The benefits of bike riding are enormous. I rely on it pretty heavily for the health and fitness benefits, along with the mental health benefits. BetterHealth, a branch of the Victorian Government, lists the following benefits to regular cycling:
increased cardiovascular fitness
increased muscle strength and flexibility
improved joint mobility
decreased stress levels
improved posture and coordination
strengthened bones
decreased body fat levels
prevention or management of disease
reduced anxiety and depression.
Read the entire article here.
For many years, I didn't really think that there was any benefit to cycling-specific clothing, but I am absolutely a convert. But this is where the problems start.
People who ride bikes are all skinny whippety mountain goats, right? It would certainly seem that way if you look at the clothes available for bike riders. Me, a verified "big-fella" who normally wears XL clothing, has to go and hunt through the slim pickings in the XXXL section at the bike shop to find bib-shorts that fit – and I feel lucky if I find something that fits. And there are many people bigger than me out there.
The problems for bigger bike riders don't stop there, though. Bike frames and bike wheels are designed to a weight limit. A weight limit I've been close to hitting, at times – which is particularly scary when it's a carbon frame. And again, there are many people out there who are bigger than me.
The solution here is having a positive, noisy, inspiring person to advocate for us fat cyclists. Someone who can convince the bike industry that they need to start being inclusive. Bigger clothes. Stronger frames. Stronger wheels. All bodies on bikes.
This positive, noisy, and inspiring person is Ebbe Silva, and his brand XL biking.
Ebbe has been selling jerseys on his website for quite some time, but wants to expand the range to include more sizes (S-10XL). He is also going to design larger cycling bibs, a gravel collection, and a road cycling collection. But all this design takes time, and costs money. Which is why Ebbe has launched a Kickstarter campaign. Read all about it here: https://www.kickstarter.com/projects/xlbiking/xl-biking, and if you're able to, throw some money his way.
We need Ebbe's advocacy for an inclusive cycling industry!
Links:
Instagram
Twitter
Website
Kickstarter
You might also be interested in: