This is a follow on from my recent post about what I'm planning and hoping to achieve in 2019, in broad categories of Fitness, Weight and Food, and Creativity.
I forgot one category, and it's an important one: Acts of Kindness.
The easiest thing for me (it ranks very highly on the Should-I-Do-It scale – 75 if I do a special trip, 100 if I do it while I'm in town anyway) is to donate plasma. I feel great after. I feel great for having done something for someone else. And it's easy.
It does take a bit longer than a standard blood donation around 90 minutes from walking in the door to walking back out, but it doesn't leave you feeling depleted because you get all (or most) of your red blood cells back. Plasma donations are fascinating, too, because you're hooked up to a machine that centrifuges out a bunch of yellow liquid from your body and returns a deep crimson stream of blood.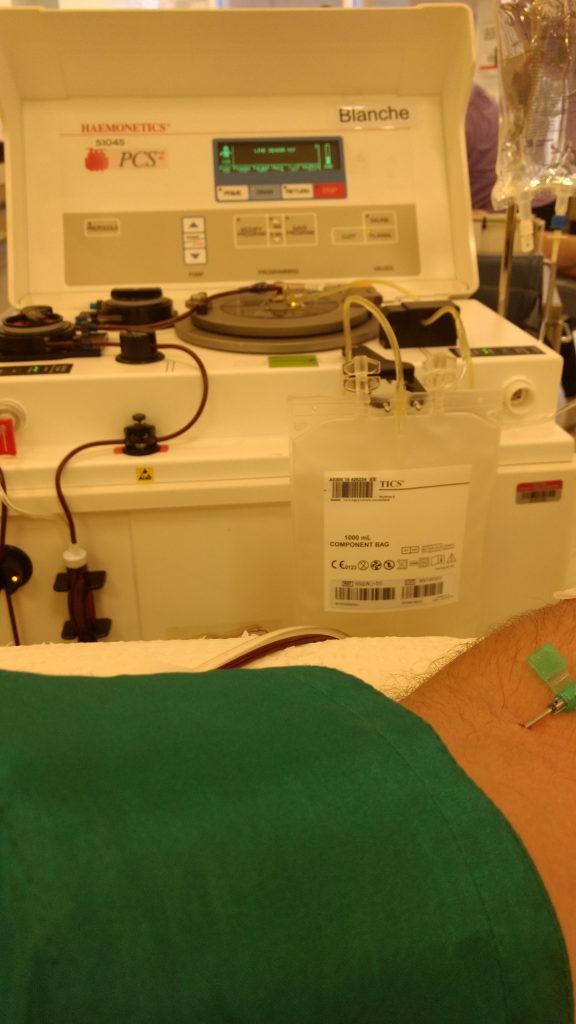 If you have any questions about it, please ask below in the comments section. If you want to a donation-buddy for your first go, get in touch.
I'll try a few other acts of kindness this year, too, but will let them come and go as they please rather than forcing them.
You might also be interested in: