I know it's still a long way away. I know. 4.5-ish years. The kids will be 13 and 15. Me nearly 45. But I'm finding it tough to keep my mind away from planning this trip. What bike(s)? What time of year? What sort of food will we eat? Will we camp every night on the way through or hotels and caravan parks?
It would seem that the rest of the family are also quite enthusiastic about the trip. They went to the library today, and brought back a book by Joshua Cunningham called Escape By Bike. In a very-not-me fashion (I'm a frustratingly (for myself) slow reader), I just finished reading it.
The photographs in the book are stunning and inspiring. And my enthusiasm for this ride is at an all time high, and the tips and hints in the book are adding to my confidence that this is something we'll be able to do.
Maybe I should do a solo-trip somewhere in Australia first. Maybe up to the Riverland and back…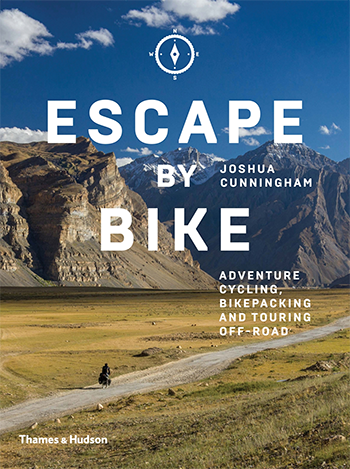 You might also be interested in: