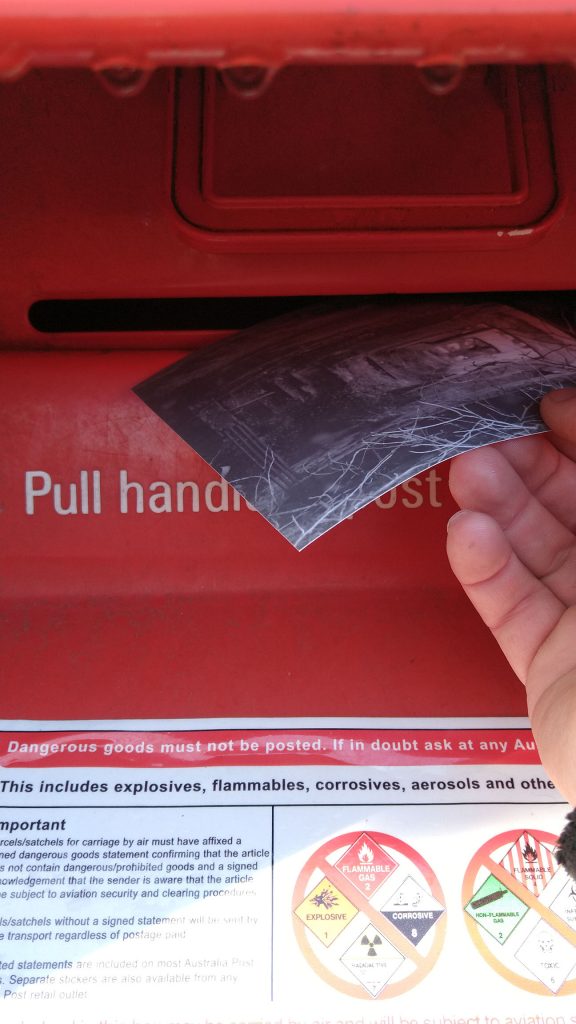 I don't often have projects. I always have plans for projects, but rarely do I actually get around to starting those projects. I was a bit worried that this "Opposite-of-Instagram" was going to be the same non-starter.
But here we are. I just wet-printed my first piece of paper. Dried it. Wrote a message on it. Affixed a stamp. And popped it in the post. It'll be picked up tomorrow after 3pm, and should arrive in Yarraville sometime in the coming week.
It's exciting. Probably because it's so slow. And smells. And is so tactile. In today's sterile electronic and online world, it really feels like a breath of weird-smelling air.
The project needed a better name than "Opposite-of-Instagram" so I've decided to call it Project Tardigram. If you would like to be part of Project Tardigram, as a recipient, drop me a line with your postal address and I'll send you a picture. If you'd like to be an active participant, Tweet/Toot at me, or something (I'm @techoglot on Twitter, and @TechnicalKO@aus.social on Mastodon) and show me what you're doing.
You might also be able to leave a comment below.
You might also be interested in: