A hundred metres or so from the beach at Port Willunga is the shipwreck of the Star of Greece. She sunk in 1888 after 20 years of service. 18 crew perished, and 16,000 bags of wheat destined for Great Britain were lost.
If the tide is way out you can see one of the masts sticking out of the water, which makes it easier to find from the beach. You can see the approximate area of the wreck if you look for the small dark patch of water north of the reef (very large patch of dark water) in amongst the sand. If you have a look at Google Maps beforehand you can get a feel for where you should look.
I went out there yesterday and visibility wasn't perfect, but it was definitely worth a visit. I brought our little GoPro Hero Session with me, and took a couple of snaps of the wildlife.
I'd like to dive the wreck-site next time, and spend some time piecing together what's left, and what's what. In the meantime, please enjoy the vague descriptions of the photos below.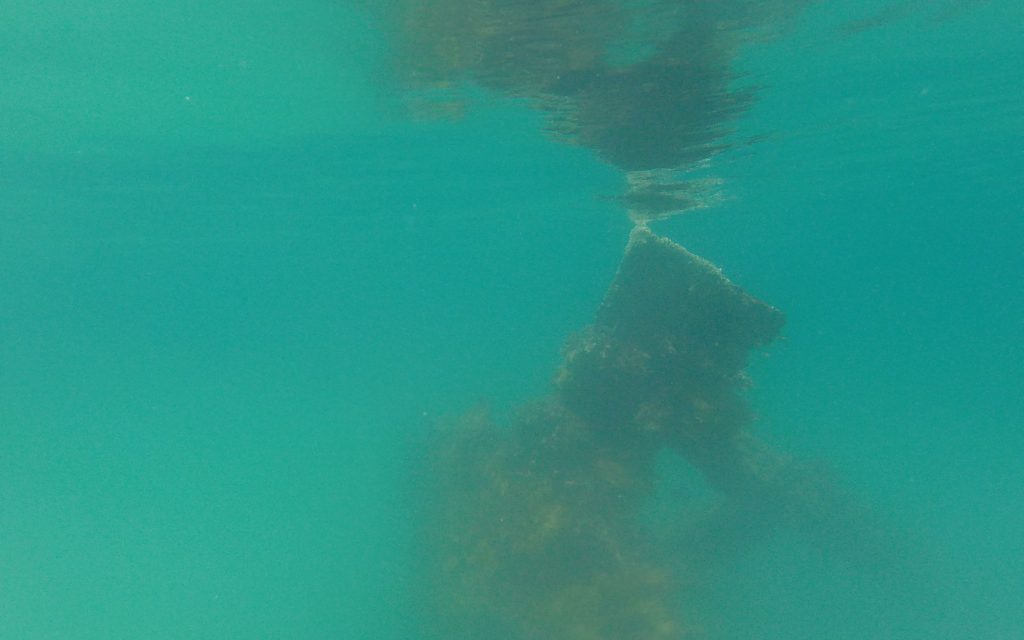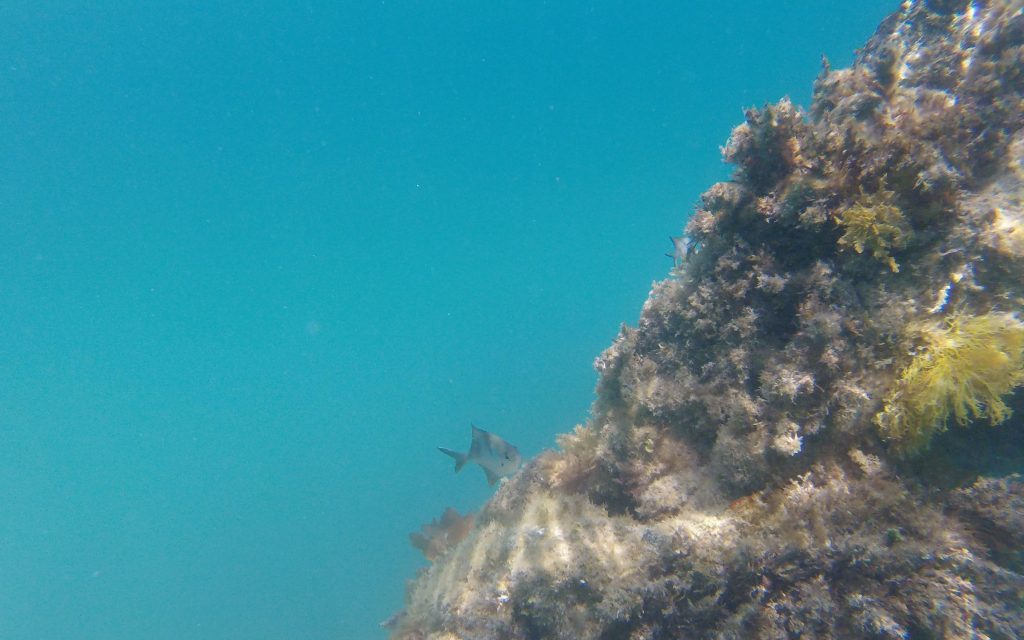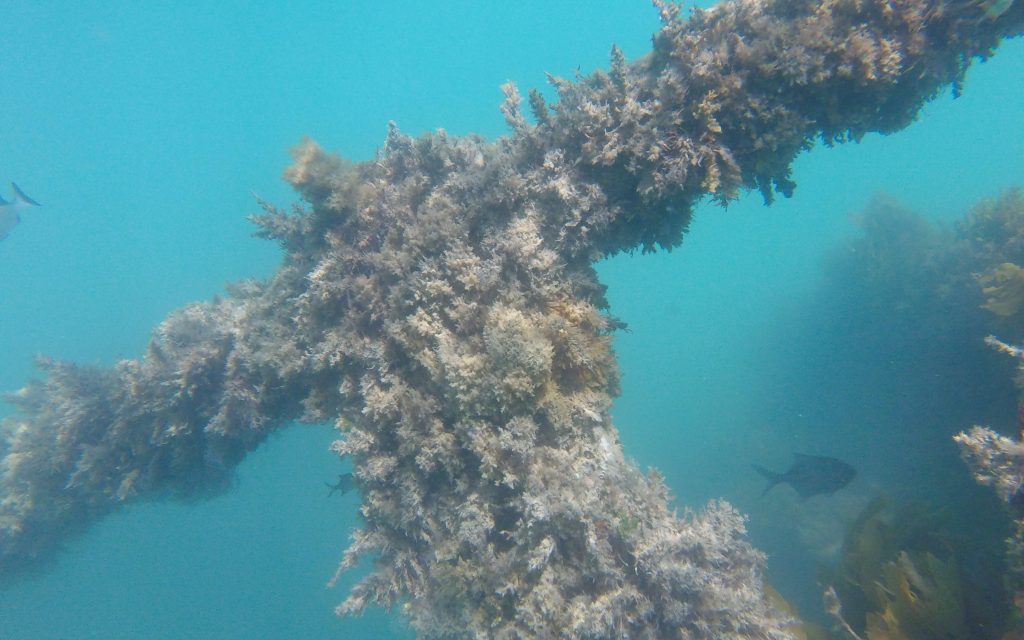 You might also be interested in: